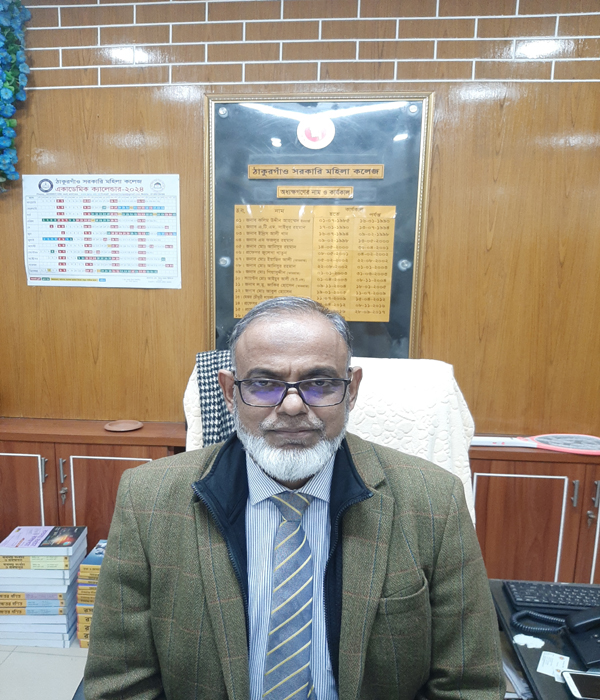 Principal Message
Professor Md. Abu Bakar Siddique
Principal
Thakurgaon Govt. Women's College, Thakurgaon
Phone : 056153650
E-mail: tgmcprincipal@gmail.com
Our present Government's mission and vision is to develop a digitally modern Bangladesh.We are working together to materialize this mission. Bangladesh will emerge as a middle income country by 2021. All indexes, including education, health, environment, human rights, are getting emphasis to achieve this goal. I'll be trying to ensure an overall education-friendly institutional environment with multimedia classrooms, hygienic sanitation system, supply of good drinking water, classrooms with sufficient light and ventilation to render the educational system of Bangladesh modern ‍and job oriented. Our teachers have regularly been lecturing in their classes on ethics and the history of Bangladesh to promote patriotism and values of the students. Above all, I reiterate my commitment that I'll be preparing my students in order that they become enlightened and able enough as good citizens to serve the nation. I hope, in this age of globalization, this website will link the whole world in one network and will work in the way of exchanging information.